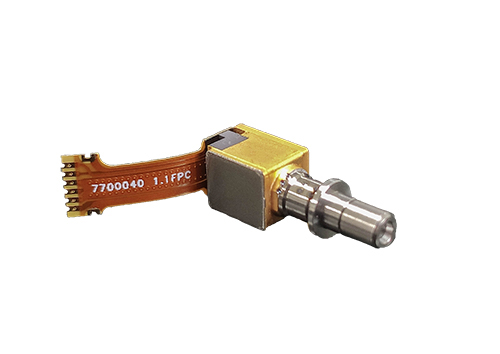 The CWDM Series transmitted at 40km & 80km with 10 Gb/s transmitter optical subassembly (TOSA) integrates a high-speed electlro-absorption modulated laser (EML), a monitor photodiode and a micro-TEC in a small form-factor metallized ceramic package.
The TOSA features excellent wavelength stability, high output power, a small form factor & low power dissipation specifically designed to meet the needs of next generation SFP+ device.
The TOSA is compatible with XMD MSA.