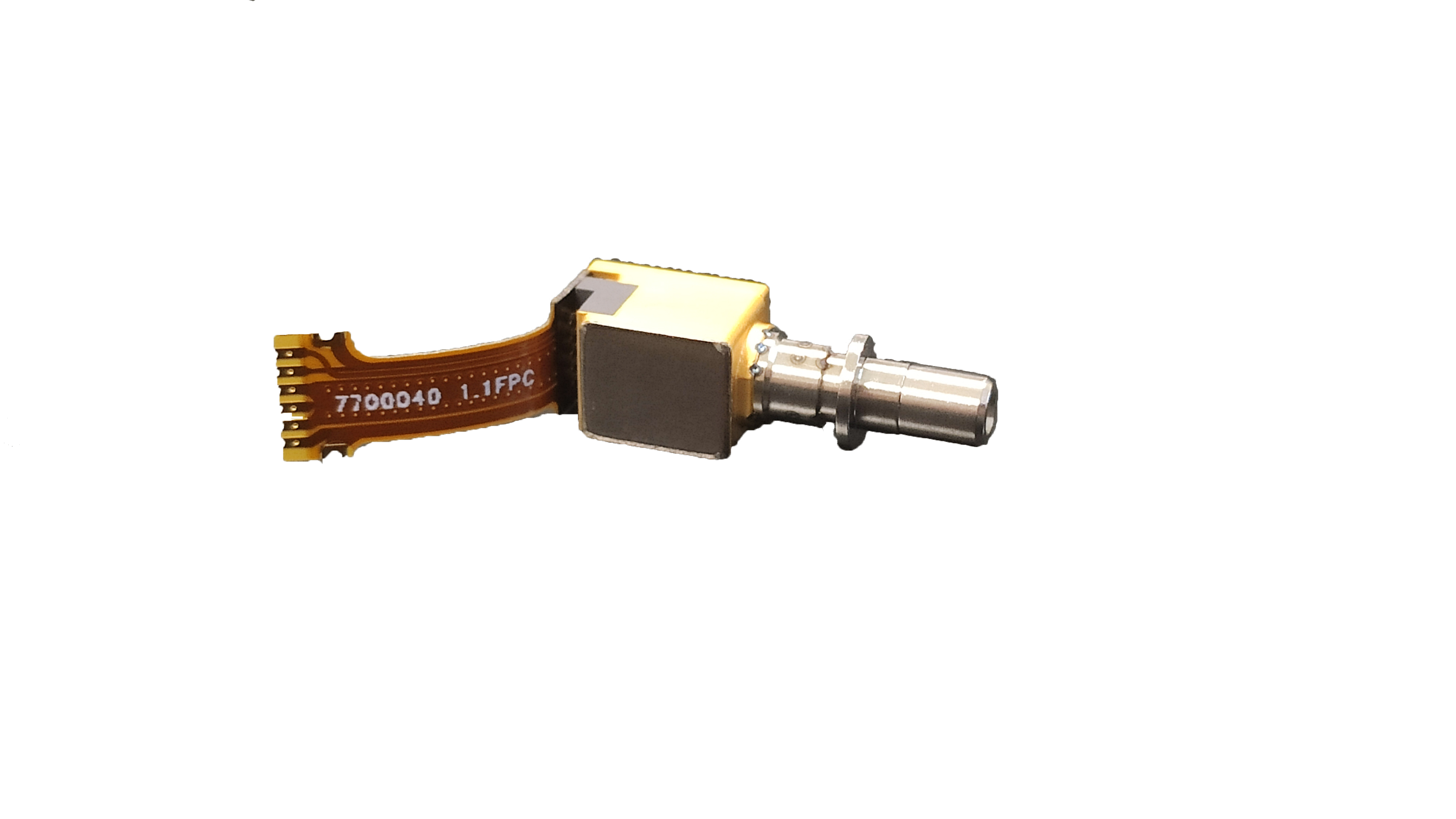 The DWDM Series transmitted at 10km with 25 Gb/s transmitter optical subassembly (TOSA) integrates DML laser, a monitor PIN photodiode and a micro-TEC in a small form-factor metallized 10 pin ceramic BOX package.
It designed for use in covered 25Gb /stransceivers and other high-speed telecommunication and data applications. These elements are packaged with an LC receptacle.
The electrical interface is through flex connects.