A company's social responsibility is not only to create profits, but also to give back to society, pay attention to vulnerable groups and social welfare undertakings.
On November 4, 2023, Dalian Youopto Technology CO.,LTD, adhering to the fine tradition of respecting the elderly, a line of employees and their families visited Yufeng geracomium in Dalian, Liaoning Province.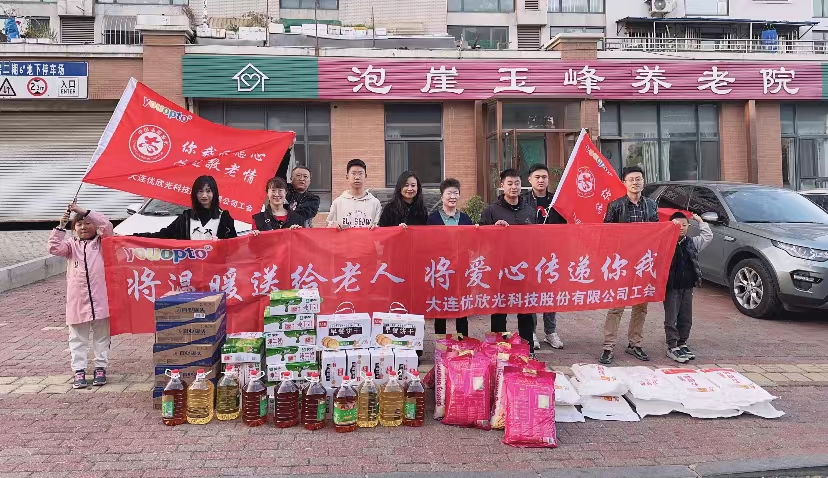 Respecting the elderly is a social responsibility and a kind of humanistic care.
In this visit, Youopto Technology purchased cookies, milk, fruit cans according to the preferences of the elderly, and purchased high-quality food materials to provide help for the daily diet of the geracomium. The company visited the living environment of the nursing home, the health conditions are good, and designed to meet the living habits of the elderly. The old people share the happy time with the staff and feel unusually warm and touched.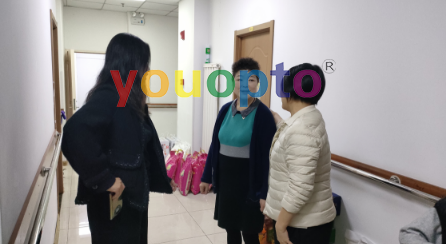 Through the action of consoling the elderly, Youopto Technology not only creates a thriving life for the elderly, but also reflects the company's feedback and responsibility to the society in practice. Youopto Technology is willing to continue the condolence action for a long time, and will also expand the scope of support and condolence, and pass on the love more widely.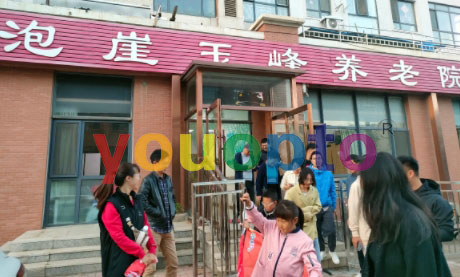 In the future, we will, as always, uphold the concept of "honest management, giving back to the society", continue to work together, so that this care is passed on and continued, and continue to make more and better contributions to the society and the people.