In 2020, the epidemic of the new crown has completely changed the operation mode of the society. All kinds of information means have been put on line to help fight the epidemic, resume work and production, and also accelerate the process of digital transformation. In this year, the country put forward the "new infrastructure" to accelerate the construction of 5G and big data centers, so as to build the key infrastructure for the digital transformation of the economy and society and boost the take-off of the digital economy.
This year, for the optical device industry, under the help of "new infrastructure" growth against the trend, in terms of the domestic market, optical device listed companies in the first three quarters generally floating red. Of course, mergers and consolidation have continued in the past year, and in the words of Dell'Oro Group analyst Sahh Boujelbene, "in this highly competitive market environment, the only way to survive is to unite, to 'join forces.'"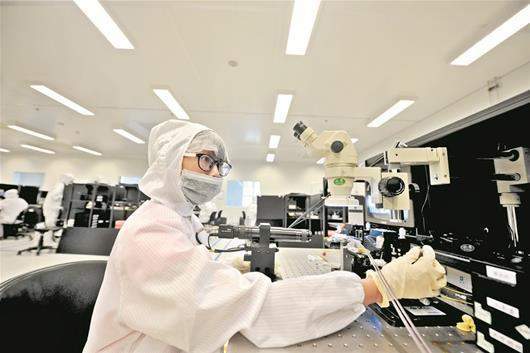 "New infrastructure" activates the market
The year 2020 is the year of large-scale deployment of 5G in China. The latest data from the Ministry of Industry and Information Technology shows that China has built 718,000 5G base stations in total, and in 2020, 580,000 more will be built, and 330,000 will be jointly built and shared. All prefecture-level cities will achieve 5G network coverage. The number of 5G users is growing rapidly, with the number of 5G terminal connections exceeding 200 million. Meanwhile, the Ministry of Industry and Information Technology has specified that more than 600,000 5G base stations will be built in 2021.
The most intuitive demand that 5G can bring to optical devices is that the deployment of 5G base stations requires optical fiber interconnection, which brings the demand for a large number of forward and middle return optical modules as well as various types of wave separation equipment. Previously, some industry insiders estimated that the number of Acer stations in 5G era is about 1.5-2 times that of 4G, and the demand for optical modules is considerable. Data show that the total demand for 5G prequels in the domestic market in 2020 is about 10 million. In addition, more than 80% of 5G business will take place indoors. In order to meet the indoor coverage demand, it is conservatively estimated that tens of millions of 5G small base stations will be generated, and the demand for optical devices is also considerable.
In addition to 5G, the leading "new infrastructure", data centers are also included in the category of new infrastructure. With the rapid development and wide application of cloud computing, big data and artificial intelligence, network traffic has reached an unprecedented level. By industry, data center network traffic is roughly doubling every one to two years. According to IDC, the global data volume will reach 175 gigabits by 2025 and 44 gigabits by 2020.
In order to support the growing demand for bandwidth, cloud operators have put forward higher requirements for data center networks and optical interconnect technology, and the 400G networking cycle has reached the end. Of course, in order to meet the growing needs of the business, the construction of data center is more ascendant, according to the Synergy Research Group in the third quarter of 2020 years ago, according to amazon, Google, Microsoft, Facebook, very large scale operators such as alibaba and tencent's spending a total of $99 billion, up 16% from 2019, the global number of very large scale data centers grow to 573. Demand for digital optical modules has opened up, with market research firm Yole projecting a CAGR of around 20% from 2019 to 2025."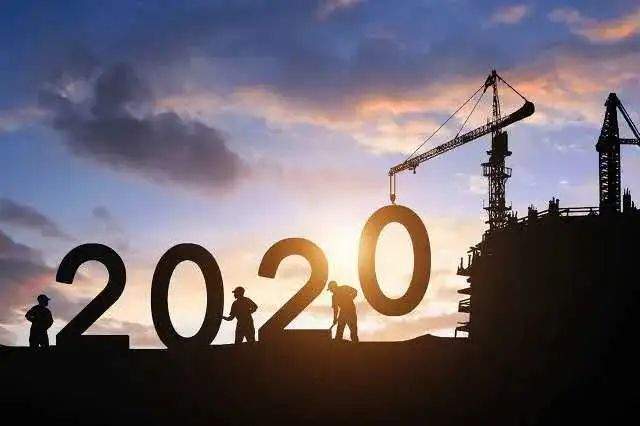 5G forward transmission semi-active focus
"5G commercial, carrier first", a high-quality carrier network is a strong support for "5G to change the society". For optical device manufacturers, 5G prequel is the main battlefield in the construction process of bearer network.
At present, it has become a consensus that XWDM technology is the main choice for 5G pretransmission. Fiber resources of base stations will become increasingly scarce, and the use of fiber should be saved as much as possible in the subsequent development. With the large-scale construction and operation of 5G, the reliability, maintainability and scalability of the prequel system are of great importance and need to be considered in a forward-looking way. In this context, the semi-active prequel scheme has become the focus of the industry.
Due to the existence of multiple deployment modes of 5G RAN, a variety of prequel solutions have been generated. At present, the three major domestic operators have chosen different prequel technical solutions based on their own business needs.
China Mobile's 5G prequel commercial network based on semi-active MWDM has been opened in 12 provinces one after another, and a new round of pilot work has been launched in many provinces to gradually promote the scale commercial. China Mobile hopes to work with partner industries to further promote the maturity of technology, standards and industry, to meet the scale application needs of 5G prequel.
China Telecom works with the industry chain to promote the technology maturity of LWDM scheme, which has the advantages of high bearing efficiency, high transmission performance, high reliability and high maintenance allowance, etc., and the pilot results are good in the existing network tests in many places across the country.
As for China Unicom, through the joint efforts with all parties of the industry chain, the industry chain of 25G wavelength adaptive access DWDM system based on low-cost tunable optical module has gradually matured. Meanwhile, the revision of the 25G standard of G.698.4 (former G. etro) has been basically completed.
Zhang Haiyi, deputy director of the Institute of Technology and Standards at the China Academy of Information and Communications Technology, pointed out that the standardization of 5G prequel modules and prequel systems is currently being promoted by multiple standard organizations such as ITU-T/CCSA, and is expected to be completed in the first half of 2021. It also calls on the industry to focus on the industrial commonalities of different WDM solutions and jointly promote the high-quality development of 5G prequel industry.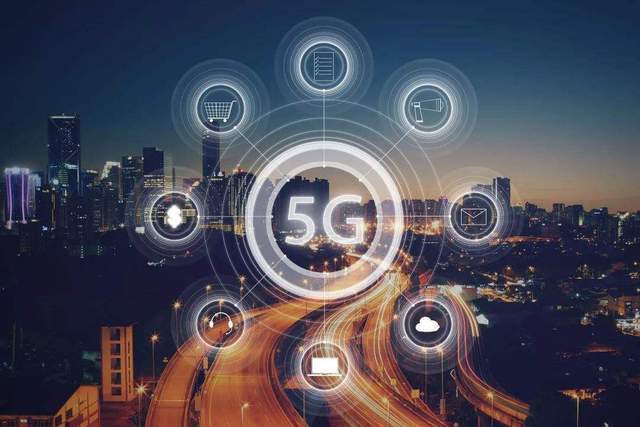 Merger and consolidation continues
When it comes to the optical device industry, merger and integration has always been an inescapable topic, so to speak, has never been interrupted.
Back in 2020, there was Marvell's $10 billion acquisition of Inphi; Nokia's acquisition of Elenion, a Silicon Light startup; Zhongji Xu Chuang 380 million cash acquisition of Chu Han technology 67.19% equity; Huaxi shares to acquire Saul's equity; Pingzhi Information purchased 100% equity of Wuhan Feiwo for 300 million yuan; YFC acquired 51% of the equity of Guangheng Communication with RMB 150 million; Tianfu Communications purchased 100% equity of Northern Light Power with RMB 99 million; Exfo acquires photonic technology...
It can be seen that the optical device industry merger and integration continues the trend of the past few years. First, horizontal integration, passive and active merger, complementary synergy between different product lines, to form a more complete product line; Second, vertical integration. Equipment manufacturers and integrators acquire optical device manufacturers to form complete solutions and reduce the outsourcing of core optical devices. Third, technology integration, silicon photons and other representatives of the future of advanced technology integration, to form a stronger competitiveness.
Looking back, Marvell's acquisition of Inphi enables Marvell to accelerate growth in cloud and 5G infrastructure by combining Inphi's optical interconnect technology with Marvell's storage, networking, processor and security portfolio. Changfei's acquisition of Guangheng Communications is to implement the relevant diversification; The acquisition of Chuhan Technology is to make up for its lack in the telecommunications market; Nokia's acquisition of Elenion is targeting the future of Silicon Light...
The optical device industry has always been an extremely competitive market with hundreds of manufacturers. Future, although the advancement of 5 g, data center and other business, brought an attractive opportunity for many suppliers, but we should also see, in the fierce market environment profits challenges, challenges for the development of technology upgrading evolution, of course, some businesses to customized solutions put forward new requirements, through the merger integration constantly bigger and stronger, is a reliable way. Market research firms such as Omdia (formerly Ovum) and Dell'Oro Group also see more consolidation to come

Disclaimer: This article is from Tencent news client we-media, does not represent the views and positions of the company.